Hello~ welcome to
Lizzy's
TCG collective. Here you'll find my TCG collections~! If you'd like to trade, feel free to email me at
nayatsumi@gmail.com
or comment at the
respective areas
here (since I can't let my lj that I created for trading to go to waste :P~) And I'll get back to you ASAP.
Red Sun

NAME: Lizzy
Collecting: Eternal
Level Two
Card Count: 259 // Total Card Worth: 270


Eusha Eusha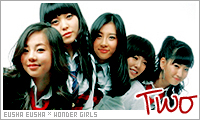 Name: Lizzy
Collecting: Insa
Level Two
Card Count: 165
Heartchu

NAME: Lizzy (REJOIN~!)
Collecting: Rhythm
Level One
Card Count: 12


- Nori and her amazingness for hosting n__n;;
-
Gender
and
Colorfilter
for Textures, brushes, etc.